American Academy of Matrimonial Lawyers releases Child Centered Residential Guidelines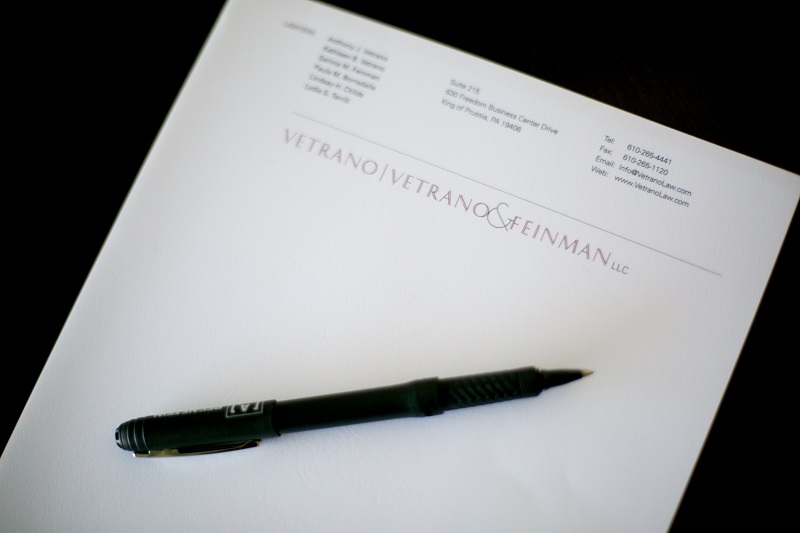 Research shows that when parents live in separate households, children do best when parents encourage regular contact with the other parent, maintain a predictable custody schedule, and communicate with each other regarding the child's routines, education, and discipline. Current research on child development and psychology has led the American Academy of Matrimonial Lawyers to publish a set of Child Centered Residential Guidelines, which provides parents, attorneys, judges, mediators, and therapists with sample custody schedules and parenting plans for each stage of a child's development.
While the Child Centered Residential Guidelines provide a framework for custody schedules, the attorneys at Vetrano | Vetrano & Feinman recognize that there are many variations of custody schedules to fit what is appropriate for our clients and their children. As attorneys, we are prepared to argue on behalf of our clients for a custody schedule that fits the wishes of our client and the best interests of the children.
In general, custody schedules should vary depending on the child's age, and should be modified depending on the child's level of development. Between 0 and 9 months, a baby will form an attachment with his or her caregiver. If both parents are capable of caring for an infant, the baby should have frequent contact with both parents in order to foster these attachments. It may be that one parent has not developed the necessary skills to care for an infant. The length and frequency of a parent's custodial time with an infant would depend on a number of factors, including his or her work schedule, the distance between the parent's homes, and parenting abilities of both parents.
Between 9 and 24 months, consistent sleeping and eating routines should be the primary consideration, as the baby is learning to self-soothe and self-regulate. At this stage, the child will often benefit most from maintaining consistency in the baby's routine between the households. Again, we would evaluate whether both parents have the necessary skills to care for a child of this age as well as evaluate their ability to communicate with each other regarding the child's routine. It may be necessary to modify the amount of contact with one parent if they are not fully attuned to the child's needs and routine at this stage.
Between 24 months and 3 years, parents need to focus on setting clear limits for their toddler, while allowing them to explore and learn to be independent. If the toddler is adaptable and able to tolerate transitions between parents, they may have equal amounts of custody time with each parent, as long as the separations from each parent are not for long periods of time. We would examine the toddler's needs, along with the parent's ability to meet those needs, and advocate for a custody schedule that is appropriate for both toddler and client.
As the child enters pre-school, custody schedules may be modified to revolve around the child's school schedule. The Guidelines suggest that if the child is able to tolerate extended absences from one parent, a 2-2-5 schedule may be appropriate (each parent has two overnights during the week and alternate weekends). This is one type of an equal (50/50) custody schedule. However, just because a child may be able to tolerate the transitions and extended absences from the other parent, this might not be the appropriate schedule when considering a parent's work schedule, proximity to the child's school, and many other factors. This is highly case specific.
As the child moves into elementary school, a custody schedule may be suitable in which one parent has alternating weekends and a mid-week overnight visit, or the child may spend half of each week with each parent. Of course, these scenarios assume that the child is adaptable to spending extended periods of time away from the other parent, and that both parents are available and capable to do the same. Once again, this is extremely fact sensitive and case specific.
Around age 10, the child is becoming more independent and confident, and he or she may continue a 2-2-5 schedule or possibly an alternating week-on/week-off schedule. In developing a custody schedule at this age we take into consideration the parent's ability to foster the child's friendships and activities, as these things are paramount at this stage. Significantly, it is during these early-tween years that children are vulnerable to developing an alignment to one parent. If you suspect that the other parent is encouraging this alignment, it may be necessary to alter the custody schedule or obtain a custody evaluation to address potential parental alienation.
As the child moves into pre-teen and teenage years, a considerable amount of a parent's time is spent transporting him or her to and from activities, appointments, and friends. We recognize that this transportation time is valuable time for parents to communicate with their teenager. Parental guidance and consistency in rulemaking is crucial during these teenage years. It may be the case that one parent wants to be the "cool parent" and is not setting or enforcing the rules. This is something that needs to be addressed through agreement or court order, so as to prevent the teenager from becoming vulnerable to teenage risks in either home.
The custody schedules developed by the Guidelines are simply model schedules and may not be appropriate for our clients or their children. Other considerations that may be important to our clients include: logistical considerations like the distance between each parent's household, custody schedules when a baby is still nursing or breastfeeding, custody schedules for children with mental health issues or special education needs, custody schedules for children of parents that were never married, and custody schedules when a parent is seeking to relocate outside the school district or perhaps the county, state, or even the country.
The attorneys at Vetrano | Vetrano & Feinman will zealously advocate for the custody arrangement that is best for our client. We have experience arguing in front of the custody masters and judges in Bucks, Chester, Delaware, Montgomery, Berks, and Philadelphia counties.
Need to Talk to Us?
Our experienced family lawyers take the time to fully understand the financial and emotional complexities that can be involved in separating two lives. We offer the patience and resources to effectively guide clients through a divorce, addressing all the challenges they may face in moving forward with their lives. To learn more about how we can help protect your rights and interests in a complex divorce, contact the Pennsylvania divorce attorneys at Vetrano | Vetrano & Feinman LLC.