Divorce FAQs
How can I get my spouse to leave the house when a divorce is pending?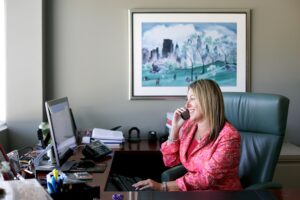 The court may award to the husband or the wife, the right to reside in the marital residence exclusive of the other spouse. A petition for exclusive possession of the marital home must be filed with the court after the divorce complaint has been filed. Our divorce attorneys will discuss your situation to advise you of the likelihood of having a judge order your spouse to leave the marital home while the divorce is pending.
Can I get a divorce so that I can re-marry before the property is divided?
If both husband and wife agree that a divorce can be granted before the remaining property and alimony issues are resolved, they can ask the court to bifurcate the divorce, that is permit the divorce to be entered while the court retains jurisdiction to resolve the outstanding issues. If both parties don't agree to bifurcate the divorce, the spouse seeking the divorce, for example because he or she wants to remarry, a petition can be filed with the court seeking a bifurcated divorce. Before bifurcating a divorce, by finalizing the divorce decree and reserving the property and alimony issues for resolution at a later date, you will need to discuss with divorce attorney, Kate Vetrano, the many protections that need to be put in place concerning life insurance, retirement benefits, and other economic interests.
What do I need to do to become legally separated?
In Pennsylvania, there is no form or paperwork that needs to be filed with the Court to achieve a legal separation. It simply needs to be clear that one (or both) parties plans to move forward with a divorce. If a divorce complaint has already been filed, then that could be your date of separation. However, it is very likely that separation may have occurred prior to that, although not a physical separation. Parties can live separate and apart under the same roof during the entire pendency of a divorce, as is often the case due to financial reasons and the inability of parties to be able to sustain and afford two households, prior to the distribution of the marital estate. In fact, you might already be separated and not even be aware. Our divorce attorneys will be able to assess your situation and either confirm that you are already legally separated from your spouse or provide you with the tools to achieve such a separation. Your date of separation is most relevant for valuation of the marital estate, which our family lawyers will evaluate for you in determining what there is to be divided and what you may or may not be entitled to receive as part of the divorce settlement.