Family Law Attorney Explains how New Pennsylvania Child Support Guidelines Effective May 1, 2017 Result in Modest Increase in Child Support Orders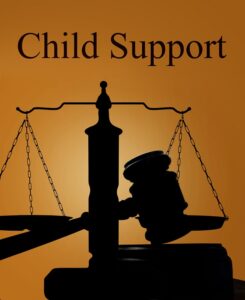 Effective May 1, 2017 there was a modification to the Pennsylvania Child Support Guidelines that provides parents who are receiving child support a slight increase in their child support payment. The Pennsylvania Child Support Guidelines "Guidelines" originally went into effect in 1989, and have been updated periodically since their inception, generally every four years. The Guidelines are based upon an income share model which determines what an intact family which has the same combined monthly income spends on their child(ren), based upon statistical data, and apportions that amount between the parents, so that the child(ren) receive the same amount of support from their parents. In order to obtain the increase in child support, the parent who receives child support should request a modification of the Child Support Order with the assistance of a family law attorney.
Either parent can request a modification of their Child Support Order, upon a material and substantial change in circumstance. Some changes that may constitute a material and substantial change in circumstance are: increase or decrease in income, change in custody, increase or decrease in child care costs, increase or decrease in child related expenses, and a change in the child support guidelines. If you experience a material and substantial change in circumstance, you should contact a qualified child support and family law attorney at Vetrano | Vetrano & Feinman as soon as possible to determine whether to request a support modification. Support modifications are often only retroactive to the date the Petition for Modification of Support was filed; while there are some limited exceptions, they do not apply in most cases.
It is expected that Child Support will change over time as parents' income changes, custody changes, and your children's needs change. Therefore, it is important to review your Child Support Order periodically with a family law attorney who can provide you with an estimate of the appropriate child support calculation. In order to provide you with that estimate the child support and child custody attorneys at Vetrano | Vetrano & Feinman need the following documents:
Current Child Support Order;
Most recent tax return and paystubs for both parents reflecting year to date total income;
Child Custody Order;
Health insurance costs;
Child care costs;
School and extracurricular activity costs;
A list of extraordinary expenses paid on behalf of the children.
Vetrano|Vetrano & Feinman's Family Law Attorneys Offer Skilled Assistance with Child Support and Child Custody Issues
If you are interested in reviewing your Child Support Order, or filing a Complaint in Support so that you begin receiving Child Support, the experienced family law attorneys at Vetrano | Vetrano & Feinman can calculate your child support pursuant to the new Child Support Guidelines. For a consultation or more information, contact us today.
Need to Talk to Us?
Our experienced family lawyers take the time to fully understand the financial and emotional complexities that can be involved in separating two lives. We offer the patience and resources to effectively guide clients through a divorce, addressing all the challenges they may face in moving forward with their lives. To learn more about how we can help protect your rights and interests in a complex divorce, contact the Pennsylvania divorce attorneys at Vetrano | Vetrano & Feinman LLC.