King of Prussia Family Lawyers Discuss Child Support
In Need of In Depth Information on Child Support? King of Prussia Family Lawyer at Vetrano|Vetrano & Feinman LLC Explores the Modification of Interstate Child Support Orders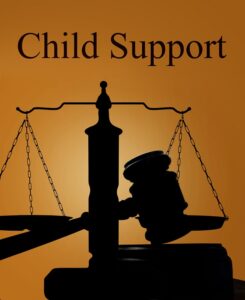 In many cases, after a couple separates and resolves economic issues such as child support, one of them moves to another state. A question then arises about where modifications to a child support order should be dealt with, and what law will apply. That is why it is always good practice to utilize the services of a family attorney. King of Prussia family lawyers at Vetrano|Vetrano & Feinman LLC can answer any questions clients may have regarding all matters of divorce law.
According to our laws (23 Pa.C.S.A. §7205), the state that issued an initial child support order will retain continuing, exclusive jurisdiction over that child support matter, provided that the state is still the residence of the person paying support (obligor), person receiving support (oblige), or the children. A Pennsylvania court can enforce a child support order entered in another state, but cannot modify that order so long as the issuing state retains continuing, exclusive jurisdiction. Continuing, exclusive jurisdiction is lost by the issuing state when all parties and the child(ren) have left the issuing jurisdiction. 23 Pa.C.S.A. §7207. Thus, a Pennsylvania court can modify a child support order that was issued in another state if it finds that: (1) the obligor, obligee and subject child(ren) no longer reside in the issuing state; (2) a petitioner who is a nonresident of this State seeks modification; and (3) the respondent is subject to the personal jurisdiction of the tribunal of this state. 23 Pa.C.S.A. §7611(a)(1). The purpose of the requirement that the person seeking modification must file in the jurisdiction of the other party is to avoid the opportunity for forum shopping.
If a Pennsylvania court has the authority to modify a child support order that was issued in another state, then the foreign order must be registered in Pennsylvania and then a Petition to Modify Support must be filed in Pennsylvania. 23 Pa.C.S.A. §7609. Then, the procedural and substantive laws of Pennsylvania apply, except that the Pennsylvania court cannot modify any aspect of the foreign order that could not be modified under the law of the issuing state. 23 Pa.C.S.A. §7611(b)-(c). Once Pennsylvania issues an order modifying a foreign child support order, Pennsylvania assumes continuing, exclusive jurisdiction of the support matter. 23 Pa.C.S.A. §7611(d).
For example, suppose an Order for Child Support was entered in Arizona in 2006. At that time, mother, father and the children all lived in Arizona. Thus, Arizona had proper jurisdiction to enter the Order. Since the entry of that Order, however, mother and the children have moved to Texas and father moved to Pennsylvania. Because neither the parties nor the children continue to reside in Arizona, Arizona no longer has continuing, exclusive jurisdiction over the support matter. Therefore, if mother wants to modify the Order, she can no longer file for modification in Arizona. Mother also cannot modify the Order in Texas, since she is a resident there. Instead, she needs to file where she is a nonresident, and where father is subject to the personal jurisdiction of the court. In this case, that would be Pennsylvania.
To modify the Order in Pennsylvania, mother will need to register the Arizona Order in Pennsylvania, and then file a Petition to Modify Support in Pennsylvania. Then, Pennsylvania law will apply, except for any aspect of the Arizona Order that would not be modified under Arizona law. Therefore, Pennsylvania child support guidelines will be used to determine the amount of father's child support obligation, but the duration of the obligation will be determined based upon Arizona's law regarding the age of emancipation of the children.
When looking for a family lawyer, King of Prussia residents can rely on Vetrano|Vetrano & Feinman LLC to know about everything regarding the modification of interstate child support. King of Prussia residents can learn more by visiting their website at https://www.vetranolaw.com/.
Need to Talk to Us?
Our experienced family lawyers take the time to fully understand the financial and emotional complexities that can be involved in separating two lives. We offer the patience and resources to effectively guide clients through a divorce, addressing all the challenges they may face in moving forward with their lives. To learn more about how we can help protect your rights and interests in a complex divorce, contact the Pennsylvania divorce attorneys at Vetrano | Vetrano & Feinman LLC.