Contact a Blue Bell Divorce Lawyer for Guidance in Determining the Marital Estate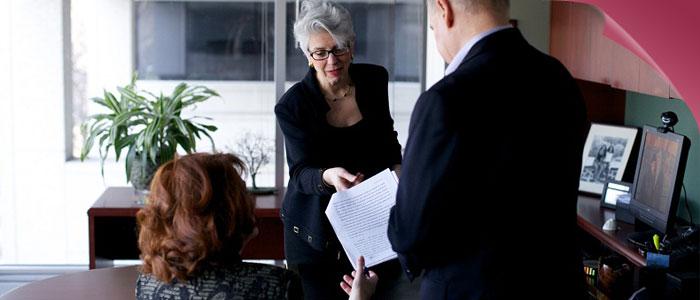 A Vetrano|Vetrano & Feinman, LLC, divorce lawyer in Blue Bell will help with all of your divorce questions and issues. One major issue that most people worry about is the financial aspect of divorce. This can include both the division of the marital estate and alimony or spousal support.
Our divorce lawyers are skilled at determining what is included in the marital estate and in making sure our clients receive their fair share. In some cases, investigation may be required to locate all eligible assets and liabilities. The Marital estate is comprised of all property that is acquired during a marriage, with few exceptions. Personal property, land, structures (including homes or other buildings), and monetary accounts are all included. All marital estate property will be divided fairly between the divorcing spouses unless a prenuptial agreement has been made.
In addition to determining the marital estate, our Blue Bell divorce lawyers will work to ensure that our clients receive the spousal support that they are entitled to. Our attorneys are experienced with the financial aspects of divorce, and help our clients make good decisions about the direction of their divorce negotiations. The goal of each of our divorce lawyers is to help our clients navigate the difficult divorce process with as little strife and confusion as possible, and to help them achieve a divorce settlement that is in their best interests.
For a Consultation on Marital Asset Division, Call a Vetrano Divorce Lawyer in Blue Bell
Vetrano|Vetrano & Feinman's divorce lawyers in Blue Bell have decades of experience with Pennsylvania divorce law and are skilled in representing our clients, either in court, or in collaborative negotiations. For knowledgeable guidance and accomplished representation in your divorce proceedings, contact us today.