The Divorce Process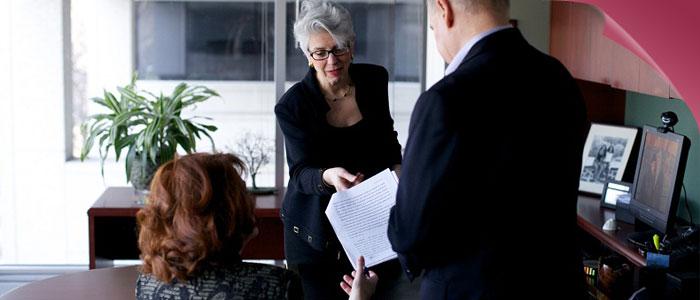 A person often thinks about a divorce for a long time before taking any steps toward a divorce. Sometimes a person thinks about getting a divorce for years in advance of seeing a lawyer. During the time a person is thinking about a divorce, that spouse is processing the divorce, thinking about what life would be like after the divorce. Kate Vetrano calls this part of the divorce, the psychological divorce. A person needs to go through a psychological divorce, envisioning life after divorce and also a legal divorce where the assets are divided and support is determined and the marriage is ended.
Psychological Divorce and the Legal Divorce
Everyone needs to go through both a psychological divorce and a legal divorce. Often both spouses are at different places in the divorce process. It is important for a divorcing spouse who has thought about divorce for a long time, to allow the other spouse time and space to process the psychological divorce. The respect accorded the other spouse to process the divorce will help the divorce process move more smoothly.
Read more details about the mechanics of a Divorce.