Main Line Family Law Attorney Explains: What is Alimony and How is it Calculated?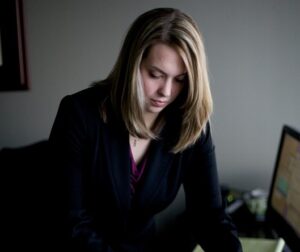 Alimony is financial support that one spouse is ordered to pay to the other after the entry of a final divorce decree. In general, the spouse that earns more money should expect to pay some alimony to the spouse that earns less money, but that is not always the case. And the amount of the alimony award and how long it will be paid depends on many things, and an experienced Main Line family law attorney will help pursue your best interests.
Under Pennsylvania law, the amount and duration of alimony payments are decided by the court after considering a list of 17 factors, including the relative earnings and earning capacities of the parties, the duration of the marriage, the parties' ages, the relative assets and liabilities of the parties, and the relative needs of the parties. Because of all of the factors that the court must consider, an award of alimony is highly fact-specific. It is therefore not advisable to assume that you will receive or pay the same amount of alimony as a friend or relative that you speak to about their divorce, even if you think that your situations are similar.
In practice, the amount of an alimony award is based upon the lower wage-earning spouse's "unmet needs." The court determines what that parties' unmet needs are by looking at what his or her income or earning capacity is, and subtracting his or her reasonable living expenses. The court requires an Income and Expense Statement to be submitted for this purpose. The higher wage-earning spouse will then be ordered to pay all or part of those unmet needs, depending on his or her own income and any other relevant alimony factors. For example, even if one party earns less than the other, if the lower wage-earning spouse will be receiving more than half of a very large marital estate in the divorce, the court may say that he or she does not really have any unmet needs and therefore does not deserve an alimony or award, or should receive a lower amount than would otherwise be awarded.
The duration of an alimony award, or how long alimony will need to be paid, is most often tied to the length of the parties' marriage, their ages, and the size of their marital estate. The courts in some counties start with a general rule-of-thumb that alimony should last one year for every three years of marriage. Although that can be a good frame of reference, it is important to keep in mind that not every court starts with that guideline, and even if it does, there are many factors other than the length of the marriage that will also be considered. For example, if one spouse earns a lot more than the other and they were married for a significant length of time, but their marital estate is relatively small, the court could award a slightly longer award of alimony to make up for the lack of assets. On the other hand, if the parties were married for a very long time, but both spouses are planning to retire soon, the court may only award alimony for a short period of time.
Financial support awarded from the higher wage-earning spouse to the lower wage-earning spouse during the divorce process is different from post-divorce alimony. The amount of financial support awarded during the divorce process, called spousal support or alimony pendente lite (APL for short), is determined from a simple calculation based only on each person's income, with only a few allowable adjustments for specific expenses. The courts in some counties use the simple calculation for APL to determine how much a post-divorce alimony award should be, instead of the more in-depth analysis of unmet needs mentioned above.
For a Skilled Main Line Family Law Attorney Contact Vetrano|Vetrano & Feinman LLC
With so many factors to consider and a large variance between the courts in different counties, it can be difficult to evaluate the likely outcome of your case regarding alimony on your own. The Main Line family law attorneys at Vetrano | Vetrano & Feinman LLC are experienced in these nuances, and can help you understand your potential right to receive alimony or obligation to pay alimony. To speak with one of our family lawyers, contact us at 610-265-4441.
 
Need to Talk to Us?
Our experienced family lawyers take the time to fully understand the financial and emotional complexities that can be involved in separating two lives. We offer the patience and resources to effectively guide clients through a divorce, addressing all the challenges they may face in moving forward with their lives. To learn more about how we can help protect your rights and interests in a complex divorce, contact the Pennsylvania divorce attorneys at Vetrano | Vetrano & Feinman LLC.