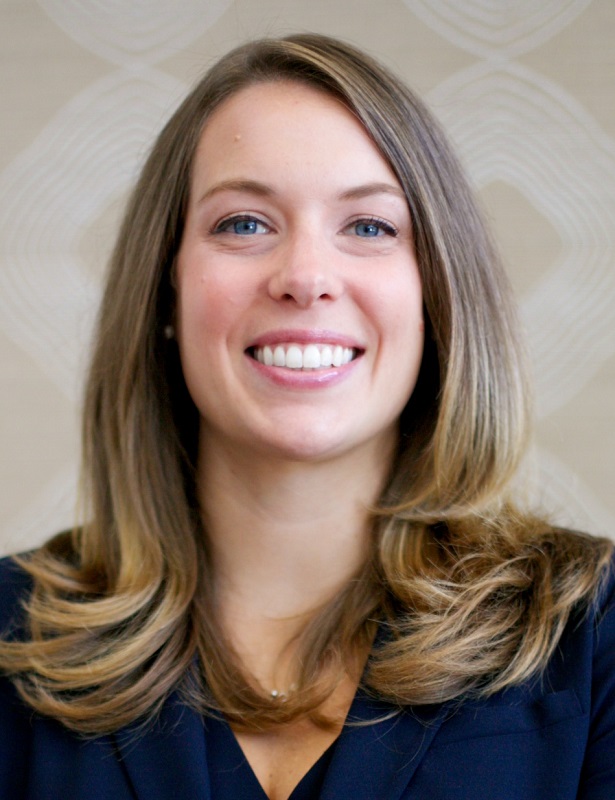 King of Prussia, Pennsylvania – Jan 1, 2019 Vetrano|Vetrano & Feinman's family law attorney Lindsay H. Childs has been elected as the next Treasurer of the Montgomery Bar Association's Family Law Section.
Ms. Child's nomination was announced at the Family Law Section's October 2018 meeting, and then voted upon in December. Some of the selection factors included past committee activities, MBA service and contributions, prior leadership roles, and commitment to family law practice.
Lindsay Childs will hold her position as Treasurer in 2019, with the notion that this will be a four-year commitment, which would conclude with Ms. Childs as the Chair of the Family Law Section in 2022. She previously served as the Chair of the Young Lawyer's Section of the MBA. In her role as an officer of the Family Law Section, Ms. Childs will plan educational programming for the family law bar and serve as a liaison between the Montgomery County Family Court, local family law attorneys, and the community.
Ms. Childs has chosen to limit her practice to family law, which includes divorce, custody, child support, spousal support and settlement agreements.
For more information about Ms. Childs, contact Vetrano|Vetrano & Feinman at 610-265-4441 or visit the website at www.VetranoLaw.com.
About the Montgomery Bar Association
The Montgomery Bar Association was established in 1885, in order to professionalize the practice of law in Montgomery County. The MBA represents over 2,100 legal professionals in Montgomery County, Pennsylvania, and is one of the nation's oldest and most respected bar associations. The MBA works to uphold legal and ethical standards in the community. The MBA offers its members an important opportunity for networking, education and professional development.
The MBA is also a legal resource for the community, offering education, legal assistance, funds and resources for individuals or agencies in need, and is actively engaged in public service through community outreach.
About Vetrano|Vetrano & Feinman LLC
Vetrano|Vetrano & Feinman LLC is a family-centric divorce and family law firm located in King of Prussia, along Philadelphia's Main Line. The firm's family law attorneys are focused on family law matters, including divorce, child custody, alimony and child support and are committed to serving clients' best interests.