Main Line Family Lawyer Kate Vetrano of Vetrano | Vetrano & Feinman LLC Recently Spoke at ABA 2018 Fall CLE Conference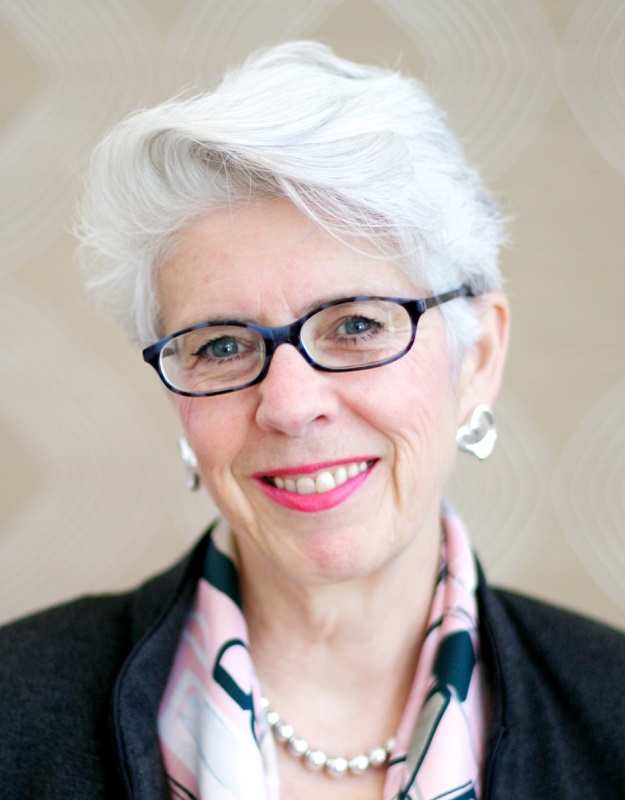 Philadelphia, Pennsylvania – Oct 10, 2018 – Main Line family lawyer Kathleen B. Vetrano, Esq. of Vetrano | Vetrano & Feinman in King of Prussia, recently spoke at the ABA 2018 Fall CLE Conference. The Conference was held October 2-6, 2018 at the JW Marriott Tucson Starr Pass in Tucson, Arizona.
Ms. Vetrano, along with Michael A. Mosberg, Esq., and Linda J. Ravdin, Esq., spoke on the topic Postmarital Agreements: Drafting and Negotiating Valid Agreements. The subject is one with which Ms. Vetrano has a great deal of experience. Ms. Vetrano is an accomplished family law attorney and negotiator, who advocates for amicable divorce through collaborative law whenever possible. The course, which was presented on October 4, provided participants with ample information on postmarital agreements, including the situations in which they could prove useful and how to correctly employ them.
The conference presented many practical sessions covering existing family law issues. Some of the other sessions offered at the Conference were: Second-Parent Adoptions; Stepparent Adoptions in Surrogacy: Why and Why Not?; Detained and Deported – What Happens to My Kids? The Current Landscape for Vulnerable Immigrant Families; Why Can't This Child Have Two Mommies and a Daddy? Multiple Parent Families and ART; Ch-Ch-Changes!! Family Law and the 2017 Tax Act; Parent and Child Mental Health and Trauma Considerations in Divorce Proceedings; What Every Adoption Lawyer Needs to Know about the Indian Child Welfare Act – That Means YOU! and many more.
The course offerings provided valuable information to participants on a wide range of family law topics and afforded them the opportunity to earn CLE credit. Staying abreast of current issues and ensuring that the legal community is aware of changes is one of the many ways that the American Bar Association works to achieve its mission, and theses programs enable attorneys like Ms. Vetrano to impart knowledge gained from their own experiences to other attorneys.
About Family Lawyer Kate Vetrano
Kate Vetrano is a partner with Vetrano | Vetrano & Feinman LLC, whose divorce and family lawyers in Main Line Pennsylvania are dedicated to helping clients through family law issues, such as premarital agreements, post marital agreements, child custody and more. Kathleen B. Vetrano, was recently named to the 2019 Best Lawyers in America© in family law and family law mediation, an honor she has received each year since 2008.
About the American Bar Association
The mission of the American Bar Association is expressed as:
To serve equally our members, our profession and the public by defending liberty and delivering justice as the national representative of the legal profession.
The ABA works toward four goals to achieve their mission. These are to: serve members, improve the profession, eliminate bias and enhance diversity, and advance the rule of law. The Section of Family Law has nearly 10,000 members worldwide, consisting of lawyers, associates and law students. The members are dedicated to serving the field of family law in areas such as adoption, divorce, custody, military law, alternative families, and elder law. For more information about the ABA, visit the website at www.americanbar.org.
About Vetrano | Vetrano & Feinman LLC
Vetrano | Vetrano & Feinman LLC is a premier law firm in King of Prussia, Pennsylvania. Vetrano | Vetrano & Feinman LLC is comprised of top Main Line family lawyers who are frequently recognized for excellence. Vetrano | Vetrano & Feinman LLC has been built on a commitment to clients and their well-being. All of the family lawyers in the firm practice with skill and compassion. They share the philosophy that the family must survive the divorce, and they endeavor to help clients navigate divorce proceedings amicably.
For more information about Vetrano | Vetrano & Feinman family lawyers, please visit https://www.vetranolaw.com/ or call 610-265-4441.
Need to Talk to Us?
Our experienced family lawyers take the time to fully understand the financial and emotional complexities that can be involved in separating two lives. We offer the patience and resources to effectively guide clients through a divorce, addressing all the challenges they may face in moving forward with their lives. To learn more about how we can help protect your rights and interests in a complex divorce, contact the Pennsylvania divorce attorneys at Vetrano | Vetrano & Feinman LLC.