Main Line Family Lawyer Sarinia M. Feinman of Vetrano | Vetrano & Feinman LLC Recently Spoke at the 2017 PBI Family Law Institute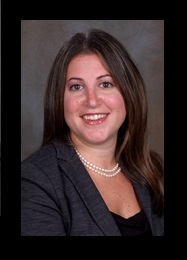 Philadelphia, Pennsylvania – April 27 – Main Line family lawyer Sarinia Feinman served as a speaker in a session at the 2017 PBI Family Law Institute along with Mr. Mark B. Dischell, Esq., Mr. Jonathan T. Hoffman, Esq., and Mr. G. Daniel Jones, CPA CFF.
The Institute event was held over 2 days at the CLE Conference Center of the Wanamaker Building in Philadelphia, Pennsylvania.
Ms. Feinman's session on Evolving Support Cases was held on Thursday, April 20. The session offered participants guidance, from the beginning to the end of a support case, looking closely at how to calculate income of traditional or non-traditional earners, details about what family lawyers should ask for in discovery, direction on how to calculate net income available for support, and an overview of the application of deviation arguments in support cases. Additionally, participants were instructed in how to identify and determine add-backs and deductions (on both business and personal tax returns) to income.
Ms. Feinman is a partner with Vetrano|Vetrano & Feinman LLC, whose divorce and family lawyers in Main Line Pennsylvania are dedicated to helping clients through difficult family law issues, such as support and child custody. Ms. Feinman is a Council Member of the Pennsylvania Bar Association Family Law Section. She was recently appointed to the Board of Managers of the Montgomery County Youth Center. Though Ms. Feinman limits her focus to family law, she is well versed in other areas of law, allowing her, as she frequently does, to speak at events offering guidance to newer lawyers or those seeking further education.
About the Pennsylvania Bar Institute
The Pennsylvania Bar Institute (PBI) is the non-profit Continuing Legal Education (CLE) arm of the Pennsylvania Bar Association. PBI's mission is to provide lawyers of Pennsylvania with high quality practical and cost-effective information. For more information about the Pennsylvania Bar Institute, visit their site: http://www.pbi.org/.
About Vetrano|Vetrano & Feinman LLC
Vetrano|Vetrano & Feinman LLC is a premier law firm whose Main Line family lawyers skillfully help families deal with the difficult issues that accompany divorce. The law firm's attorneys are keenly aware that their clients need to be able to work together regarding children after a divorce, and therefore endeavor to handle matters in the most amicable way possible.
For more information, please visit https://www.vetranolaw.com/ or call 610-265-4441.
Need to Talk to Us?
Our experienced family lawyers take the time to fully understand the financial and emotional complexities that can be involved in separating two lives. We offer the patience and resources to effectively guide clients through a divorce, addressing all the challenges they may face in moving forward with their lives. To learn more about how we can help protect your rights and interests in a complex divorce, contact the Pennsylvania divorce attorneys at Vetrano | Vetrano & Feinman LLC.