Best Divorce Lawyers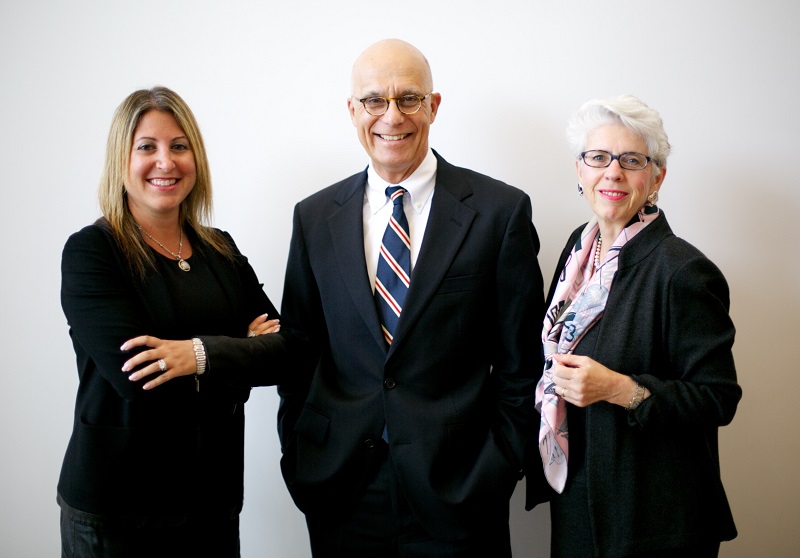 When looking for the best divorce lawyers, Vetrano Law has been garnered with honors and awards.
The Best Lawyers®
Kate Vetrano, of Vetrano|Vetrano & Feinman LLC, earns a spot on Best Lawyers® 2014 list of The Best Lawyers in America. Ms. Vetrano is recognized for her practice of Family Law and Family Law Mediation, and receives this award for the sixth time since 2009 making her a fixture of this highly competitive roster.
The Best Lawyers in America list is determined by a voting peer-group led by Best Lawyers® Board of Advisors comprised of American and international luminaries in the legal field. The organization, which boasts a reputation as the oldest peer-review publication in the profession, prints in nearly 70 countries and dedicates itself to acknowledging the world's top lawyers.
Martindale-Hubbell®
Kate Vetrano, a divorce lawyer at Vetrano|Vetrano & Feinman LLC, in King of Prussia, gains a BV Distinguished rating for 2015—an honor she has received eight times since 2008. As a Martindale-Hubbell BV Distinguished lawyer, Vetrano maintains an overall rating between 3.0-4.4 in organization's five key areas of legal knowledge, analytical capabilities, judgment, communication ability, and legal experience.
Martindale-Hubbell, who awards Vetrano this distinction, has provided consumer reviews for over 140 years. Since the organization's start, it has narrowed its scope to focus on identifying the top lawyers and law firms in over 160 countries, and is a respected publication looked to by both professional and consumer markets.
U.S. News
Vetrano|Vetrano & Feinman LLC has been named to the 2014 Edition of U.S. News–Best Lawyers Best Law Firms, and accepts this honor for the fifth time since 2010. Vetrano|Vetrano & Feinman LLC was chosen as a recipient based on a combination of three factors: an evaluation of clients' feedback, a survey of the firms' peers indicating its high ethical standards, and a U.S. News survey that was completed by Vetrano|Vetrano & Feinman LLC.
The U.S. News—Best Lawyers Best Law Firms ranks firms in 170 metropolitan areas and eight states across the country. The rankings are based on a collection of client and lawyer evaluations, peer review from leading attorney in their field, and review of additional materials provided by law firms as part of the submission process.
Suburban Life Magazine
In 2010 and 2011 Kate Vetrano was dubbed "Awesome Attorney" in the category of Family Law by Suburban Life Magazine. Vetrano, who holds offices at Vetrano|Vetrano & Feinman LLC in King of Prussia, PA was voted by the same community in a readers' poll as one of the region's foremost lawyers the field.
Suburban Life Magazine publishes as a series of monthly magazine in Bucks, Montgomery, Chester, and Delaware counties, and aims to provide its readers with lists of top service providers in the area. The magazine boasts a sizeable direct mail readership of 31,500 households.
Main Line Today
Main Line Today, a regional magazine of Philadelphia's Main Line area, named Kate Vetrano to its "Top Lawyers" list in the category of Divorce Law in 2009 and 2011.
Main Line Today, who has awarded Vetrano for two years, aims to preserve the traditions and lifestyles of its readers through writing and reporting and also to inform and entertain its audience.
Philadelphia Magazine
Kate Vetrano was awarded the standing of "Super Lawyer" by Philadelphia Magazine in the category of Family Law in 2011. Vetrano accepts this award, which is only granted to five percent of Pennsylvania's attorneys, for the seventh time since 2005. Vetrano's peers have consistently named her to this highly competitive list, furthering her reputation of high ethical standards in her practice and respect within the legal community.
In 2014, family lawyers Sarinia Feinman and Paula Borradaile were named to Super Lawyers' list of Rising Stars. To qualify for this distinction, attorneys must be under age 40 or have less than 10 years in practice. Rising Stars undergo the same multiphase selection process as Super Lawyers. Only 2.5% of attorneys receive this high honor.

Super Lawyers is a magazine insert published annually in leading city news sources including Philadelphia Magazine. The publication features a list of the region's top lawyers, chosen by a comprehensive selection process including peer nominations, peer evaluations, and independent research.
American Academy of Matrimonial Lawyers
Kate Vetrano earned the title of Certified Family Law Arbitrator from the American Academy of Matrimonial Lawyers in 2008. Vetrano is one of the American Academy of Matrimonial Lawyers (AAML) nearly 1,600 members throughout 50 states.
The AAML was founded and 1962, and has since operated with the mission "to provide leadership that promotes the highest degree of professionalism and excellence in the practice of family." The AAML assures that those represented by one of its Fellows are working with the highest caliber practitioners in family law.