Blue Bell Divorce Attorney, Kate Vetrano, Joins Panel of Divorce Symposium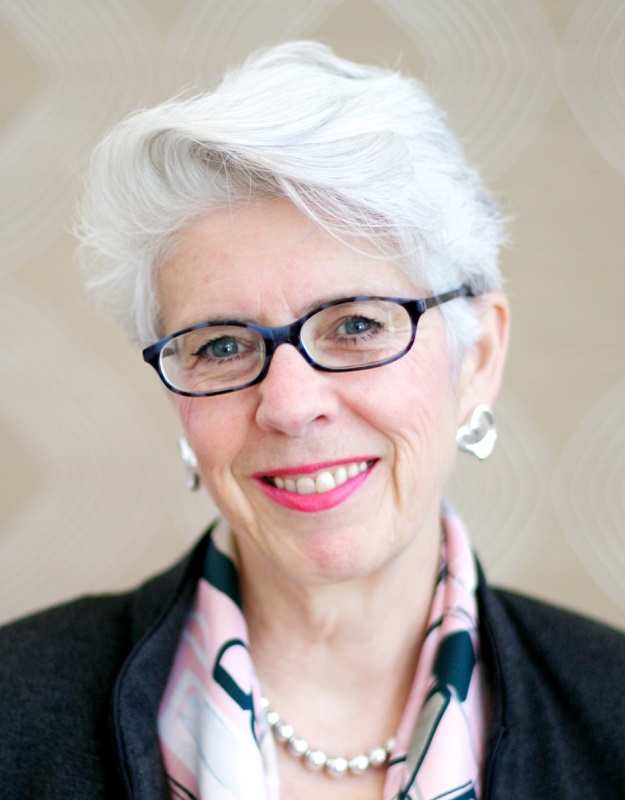 Blue Bell, Pennsylvania – April 18, 2018 – Blue Bell divorce attorney Kathleen Vetrano of Vetrano|Vetrano & Feinman LLC will speak at the Make Divorce Healthier Symposium 2018, which will be held on April 24th at the Normandy Farm Resort Hotel and Conference Center in Blue Bell, Pennsylvania. Ms. Vetrano will co-facilitate a roundtable entitled Divorce without Rancor or Court: Effective Communication of Divorce Options. The roundtable will explore methods and processes involved in helping couples communicate and interact in such a way that they can remain amicable, in order to continue nurturing their family members beyond the divorce.
Ms. Vetrano, as a family law and divorce attorney, has been a strong advocate for amicable divorce through collaborative law. Ms. Vetrano's philosophy, shared by others at Vetrano|Vetrano & Feinman, is that divorce impacts all aspects of her clients' lives. She works conscientiously to help mitigate the emotional, spiritual, and financial costs to her clients.
The Make Divorce Healthier Symposium 2018 is intended to help family law and divorce attorneys, as well as other professionals (therapists, mediators, financial planners, divorce coaches, and advocates) learn how to navigate the difficult issues in divorce, specifically, to help free clients from the shame and blame that often accompanies divorce. Many prominent family law attorneys, including Ms. Vetrano, will be speaking and facilitating roundtables, and CE and CLE credits are available. The keynote speaker for the symposium will be David Hoffman, Esq, who presented the TEDx Talk entitled Lawyers as Peacemakers. Really?!? Yes, Really, and founded the Boston Law Collaborative.
The symposium's organizer, Make Divorce Healthier (MDH) is a movement that began with a Meet-Up group in 2013, founded by the Main Line Family Law Center. The movement has as its mission "to shift the destructive win/lose orientation of the traditional, adversarial divorce process to one of preserving family relationships and securing financial futures so that couples in conflict can restructure their lives in a healthy way." For information or to register, visit http://makedivorcehealthier.org/.
About Divorce Attorney Kathleen Vetrano, Esq.
Kate Vetrano has been practicing family law since 1981. With her background in Collaborative divorce and family law, Ms. Vetrano has led her firm's associates to handle family law issues in such a way that the family remains intact when possible, even when a marriage is irreconcilable. Ms. Vetrano is a staunch defender of her clients' rights, resulting in a strong reputation and many awards. As a Main Line family law attorney, Ms. Vetrano has been asked to speak on many occasions by prominent organizations, such as the Pennsylvania Bar Institute.
About Vetrano|Vetrano & Feinman LLC
Vetrano|Vetrano & Feinman LLC is a premier divorce and family law firm that provides comprehensive legal assistance for family law matters, from prenuptial agreements to divorce and custody issues. The skilled and experienced team of Blue Bell divorce attorneys understands the effect of divorce on clients, and strives to lessen the strife of the divorce process.
For more information about Ms. Vetrano or Vetrano|Vetrano & Feinman LLC, call 610-265-4441 or visit https://www.vetranolaw.com/.
Need to Talk to Us?
Our experienced family lawyers take the time to fully understand the financial and emotional complexities that can be involved in separating two lives. We offer the patience and resources to effectively guide clients through a divorce, addressing all the challenges they may face in moving forward with their lives. To learn more about how we can help protect your rights and interests in a complex divorce, contact the Pennsylvania divorce attorneys at Vetrano | Vetrano & Feinman LLC.