A Main Line Family Lawyer Answers the Question: How do I Find Hidden Assets and Other Financial Information in a Divorce?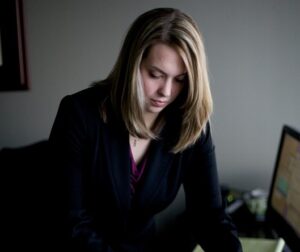 One of the questions that new clients often ask our Main Line family lawyers is how they will be able to find out information about their spouse or partner's income and assets. Sometimes this concern arises because the other spouse was the one that handled all of the finances during the marriage so there is a lack of access to files, and sometimes it arises because of a belief that the partner or spouse has been hiding or secreting money away somewhere. Fortunately, the Pennsylvania Divorce Code provides for formal discovery of such information.
Although you are not entitled to seek discovery of documents or information as part of a simple support or custody case, you are entitled to seek discovery of documents or information that are relevant to equitable distribution of marital assets. This covers information about tax returns and paystubs; bank, retirement and investment accounts; real property; business interests; automobiles; loans; trusts and more. And because non-marital or separate assets are considered by the court when deciding how to divide the marital estate, you can still seek information about non-marital or separate assets. In other words, even if an asset is not going to be considered part of the marital estate and therefore will not be divided between the parties, you can still request information or documents related to that asset. Examples of such non-marital or separate assets would be an asset owned prior to the marriage, or an inheritance that was kept out of joint names.
You and your Main Line family lawyer can obtain relevant information by serving formal discovery on your partner or spouse, or on third parties, such as financial institutions or business partners. Examples of formal discovery include interrogatories, which are written questions that the person must answer under oath, depositions, and requests for production of documents, which require the responding party to provide copies of the documents that were requested. Formal discovery involves mandated deadlines, which means that if the responding party does not comply with the request for information or documents within a certain period of time (generally 30 days), the requesting party can ask the court to order compliance by filing a Motion to Compel and can seek sanctions.
If both parties cooperate and proceed amicably, discovery can be completed informally, by just sending requests for information by email or letter instead of through formal requests. This can be more time- and cost-effective, since it does not require a formal written response and is often more specific to just the information that is relevant in a particular case. But making sure that discovery is complete and both parties are satisfied with the information they received is very important, because any property settlement agreement that is reached will only be valid if there was "full and fair disclosure" of all assets, liabilities and income.
If the responding party fails to cooperate with discovery, it is also possible to hire a private investigator or forensic accountant to look into the hiding or dissipation of assets. Retaining such an expert, however, can be time-consuming and expensive, so it is generally only recommended if the information sought is likely to lead to significant assets or income.
Receive Skilled Guidance from a Main Line Family Lawyer at Vetrano | Vetrano & Feinman
The Main Line family lawyers at Vetrano | Vetrano & Feinman LLC are well-versed in discovery matters and can help you seek the information that is necessary to reach a fair and equitable division of marital assets. If you would like to speak to a family law attorney about your rights and obligations in a divorce, contact us at 610-265-4441 or visit our website at www.VetranoLaw.com.
Need to Talk to Us?
Our experienced family lawyers take the time to fully understand the financial and emotional complexities that can be involved in separating two lives. We offer the patience and resources to effectively guide clients through a divorce, addressing all the challenges they may face in moving forward with their lives. To learn more about how we can help protect your rights and interests in a complex divorce, contact the Pennsylvania divorce attorneys at Vetrano | Vetrano & Feinman LLC.