Vetrano Family Law Attorneys Voted as 2019 Top Lawyers by Main Line Today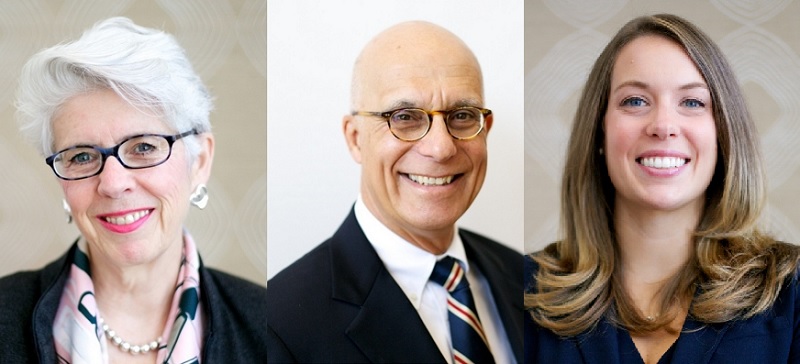 October 10, 2019 – King of Prussia, PA – Vetrano attorneys Kate Vetrano, Anthony Vetrano and Lindsay Childs were recognized as 2019 Top Lawyers by Main Line Today. The reception for the awards was held on September 18 at the White Manor Country Club in Malvern, PA. The award was in the category "Divorce and Family Law."
Main Line Today, a regional magazine that covers the Main Line area of suburban Philadelphia, annually compiles a list of the top lawyers in Chester, Delaware and Montgomery Counties. The attorneys are nominated via peer balloting and are then vetted through Main Line Today's editorial team.
The recent win marks the fifth time in the past decade that attorneys at Vetrano have received the Top Lawyer recognition in divorce and family law from Main Line Today, with the first award being received in 2009. The win also marks the third consecutive year since 2017 that Vetrano attorneys have received this award, and family attorney Lindsay Childs' first time being recognized for this honor.
Kathleen Vetrano, Esq. has provided legal guidance to Main Line residents since 1981. Ms. Vetrano is an advocate for collaborative divorce, and her family-centric philosophy has nurtured harmony for many of her clients, even during the difficult processes of divorce and child custody decisions. Ms. Vetrano was also recognized as a Top Lawyer in 2017 and 2018.
Anthony Vetrano, Esq. is a partner in the firm and a former Chair of the Montgomery County Bar Association Appellate Court Practice Committee. He has been an appellate lawyer for nearly 30 years and focuses primarily on civil appeals and retirement benefits. Mr. Vetrano has lectured in programs sponsored by the Pennsylvania Bar Association, Pennsylvania Bar Institute, American Bar Association, and Inns of Court.
Lindsay H. Childs, Esq. is an associate family attorney at the law firm. She limits her practice to family law matters, including divorce, custody, and support. Ms. Childs was recently elected as Treasurer of the Montgomery Bar Association's Family Law Section. She is currently in her second year of a 3-year term on the Board of Directors of the Montgomery Bar Association.
About the Divorce and Family Lawyers of Vetrano | Vetrano & Feinman LLC
Vetrano | Vetrano & Feinman LLC family lawyers provide skilled divorce and family law services to residents of Wayne and surrounding Main Line communities. The law firm's practiced attorneys work diligently in pursuit of success for their clients. All of the firm's family lawyers share the philosophy that, though parents may divorce, the family still exists. This belief drives them to facilitate processes as amicably as possible to help clients maintain a healthy family environment after divorce.
For more information about Vetrano's family lawyers in Main Line, PA, please visit the firm's website, https://www.vetranolaw.com/ or call (610) 265-4441.
Need to Talk to Us?
Our experienced family lawyers take the time to fully understand the financial and emotional complexities that can be involved in separating two lives. We offer the patience and resources to effectively guide clients through a divorce, addressing all the challenges they may face in moving forward with their lives. To learn more about how we can help protect your rights and interests in a complex divorce, contact the Pennsylvania divorce attorneys at Vetrano | Vetrano & Feinman LLC.