Sarinia M. Feinman Esq.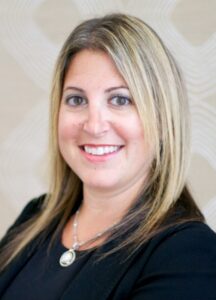 Norristown Divorce Lawyer

King of Prussia, PA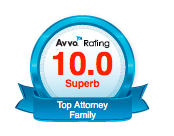 Phone: (610) 265-4441
Fax: (610) 265-1120
Email: sfeinman@vetranolaw.com
Sarinia M. Feinman is a partner at the firm of Vetrano | Vetrano & Feinman, LLC in King of Prussia, Pennsylvania. Ms. Feinman was graduated from Widener University School of Law, and from the University of Pittsburgh. Ms. Feinman was recognized by Pennsylvania Super Lawyer's Magazine as a Rising Star in the area of Family Law from 2010-2018; and has been name as a Super Lawyer in the area of family law from 2019 to date; and was recently named as a Top Lawyer in the area of Family Law in Main Line Today, Philadelphia Life, and Suburban Life Magazines. While in law school, Ms. Feinman interned as a law clerk for the Honorable Barry C. Dozor of the Family Court Division of the Delaware County Court of Common Pleas. She is admitted to practice in Pennsylvania, New Jersey and the U.S. District Court for the Eastern District of Pennsylvania.
Ms. Feinman is an active member of the Montgomery Bar Association (MBA), being the current President-Elect of the MBA, Vice-President in 2020, Treasurer in 2019, Secretary in 2018, and a Past Chair of both the Family Law Section (FLS) in 2014 and Young Lawyers' Section in 2009. Ms. Feinman previously served as a Director for a three-year term, and a four-year term on the Judiciary Committee. Ms. Feinman is currently a Zone 9 Delegate to the PBA House of Delegates, and she is currently serving her second three-year term on the Board of Managers of the Montgomery County Youth Center. Ms. Feinman is a Past President of the Doris Jonas Freed American Inn of Court in family law. She was previously the Zone 9 Co-Chair of the PBA Young Lawyers' Division, and was one of the Regional Coordinators of the High School Mock Trial Competition and a member of the PBA Bar Leadership Institute class of 2010-11. Ms. Feinman serve as a Council Member of the PBA Family Law Section for two separate three-year terms (2014-17 and 2009-12), and chaired the Programming Committee of the PBA FLS in 2013-14, and is currently the Co-Chair of the PBA FLS Membership Committee, since 2015. She is also a Collaborative Family Law Affiliate who is trained in the collaborative law approach to divorce, which focuses on severing the bonds of matrimony without severing the family.
Ms. Feinman served as the Pennsylvania Reporter for the American Bar Association's Family Law Quarterly's "Law in the 50 States" from 2004 through 2009. She is a frequent speaker, course planner, and author for various programs for PBI, PBA and MBA. Ms. Feinman has served as author, speaker and course planner for various programs, including the PBI and the PBA's Representing a Special Needs Client in Family Law Cases, the PBI's Issues for Divorce Over Fifty, the Chester County Bar Association's What You Should Have Learned in Law School But Didn't, and the Montgomery Bar Association's A to Z on Business Valuations, Professionalism in Family Law, Hot Tips on What Family Law Practitioners Should Know in Other Areas of the Law, But Probably Do Not – Are You Committing Malpractice?, and A View from the "New" Family Court Bench. She frequently serves as a volunteer attorney for the Montgomery Child Advocacy Project (MCAP), for which she represents abused children. Ms. Feinman has chosen to limit her practice to family law, with a special interest in custody relocation matters, children's rights and, in particular, those of special needs children.
Areas of Practice:
Family Law
Bar Admissions:
Supreme Court of Pennsylvania
Supreme Court of New Jersey
U.S. District Court Eastern District of Pennsylvania
Education:
Widener University School of Law, Wilmington, Delaware, 2004
University of Pittsburgh, 2001
University of Wisconsin-Platteville, Seville, Spain
Study Abroad Program
Past Employment Positions:
The Honorable Barry C. Dozer, Delaware County Court of Common Pleas, Family Division, Law Clerk Intern
Pennsylvania Family Law Clinic, Widener University School of Law, Student Attorney
Jewish Community Center Kaiserman Branch, Wynnewood, PA., School Program Coordinator, 1993 – 2004
Temple Sinai Hebrew School, Pittsburgh, PA., Teacher, 1998 – 2001
Languages:
Fluent in written and spoken Hebrew
Proficient in Spanish
About us
Vetrano | Vetrano & Feinman LLC is a law firm in King of Prussia, Pennsylvania that practices in the areas of family law and civil (noncriminal) appeals.
The firm's family law practice extends throughout eastern Pennsylvania. This area includes the Philadelphia Main Line ( Merion, Narberth, Gladwyne, Wynnewood, Ardmore, Haverford, Bryn Mawr, Rosemont, Villanova, St. David's, Radnor, Wayne, Strafford, Devon, Berwyn, and Paoli) and the communities of Newtown Square, Malvern, Valley Forge, and Phoenixville. The counties covered include Berks, Bucks, Chester, Delaware, Lancaster, Lehigh, Monroe, Montgomery, and Northampton—whose county seats are, respectively, in Reading, Doylestown, West Chester, Media, Lancaster, Allentown, Stroudsburg, Norristown, and Easton.
The firm's civil appeals practice is throughout Pennsylvania.